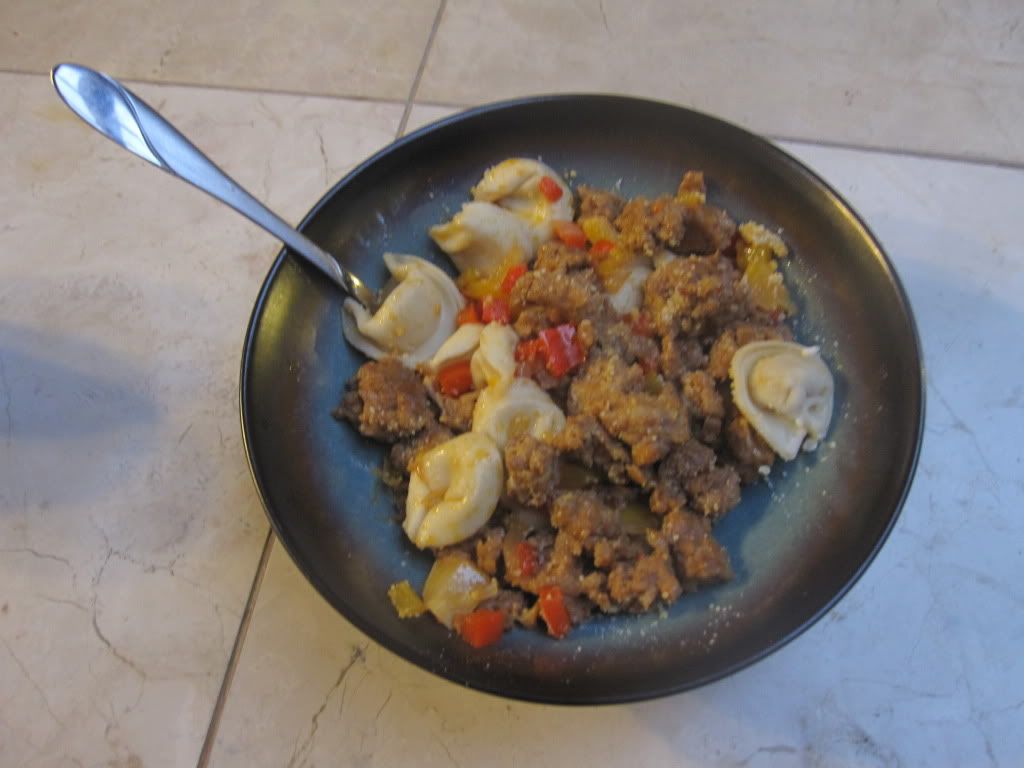 The Secret Tortellini
While I absolutely love to cook, there are days that I sit back and think, "Man it would be nice to have a home cooked meal that I didn't have too cook.". It is very nice to have a guy that also enjoys cooking and is pretty good at it for times like that.
His favorite things to make, and a favorite thing of mine to eat, is a tortellini dish that he is very proud of. It is a nice, simple, easy, and delicious dish for those nights you just don't feel like dirtying every dish in the house! So with his permission, I now share with you, "The Secret Tortellini":
Start off by tossing the Italian sausage into the pan and get that cooking on a medium heat.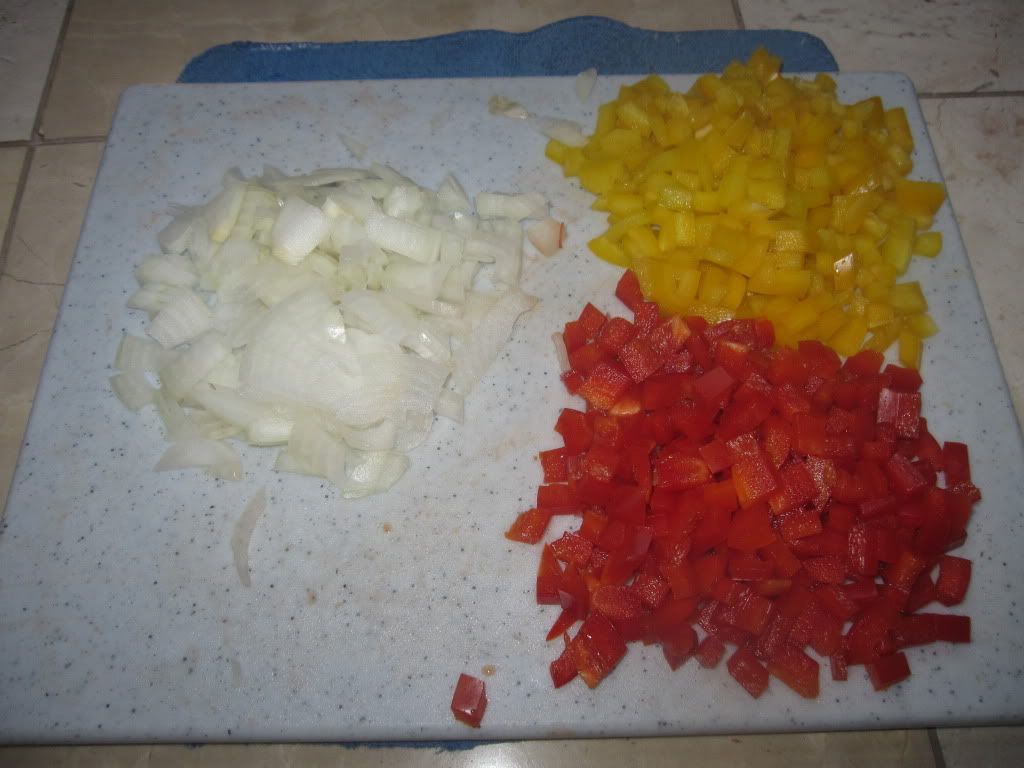 Because I like the vegetable chopped up into rather small pieces, I always end up doing this part of the dish. Go ahead and slice the peppers and onion up to a size you like best. We usually use a red and a green bell pepper, but when the green is 3x as much and they aren't very pretty, a yellow will do just fine.
One day I might get ambitious and try to make my own tortellini, until then, meet our tortellini. :)
Add the vegetables to the meat and cook until the sausage it browned thoroughly.
Serve over cooked tortellini and enjoy!
Don't you just love a guy that can cook and looks great doing it?
_____________________________________________________
The Secret Tortellini
An Aaron Thomas Original
Ingredients
- 1lb Italian sausage
- 2 bell peppers (2 different colors - red / green recommended, but yellow works)
- 1 medium onion
- 1 bag of cheese tortellini
Directions
- Brown Italian sausage in a large pan on medium heat. Dice the bell peppers and onion to desired size and then toss in the pan with the Italian sausage and turn up to medium-high heat.
- Follow the directions on the bag or tortellini and boil until done.
- When Italian sausage is completely browned, turn off heat, and serve over tortellini. Top with a little parmesan cheese if you like and enjoy.